Clone Repository
Clone Repository
Clone Mythical Mysfits Workshop Repository
In the Cloud9 IDE interface, we use the following command to clone the repository:
git clone https://github.com/aws-samples/amazon-ecs-mythicalmysfits-workshop.git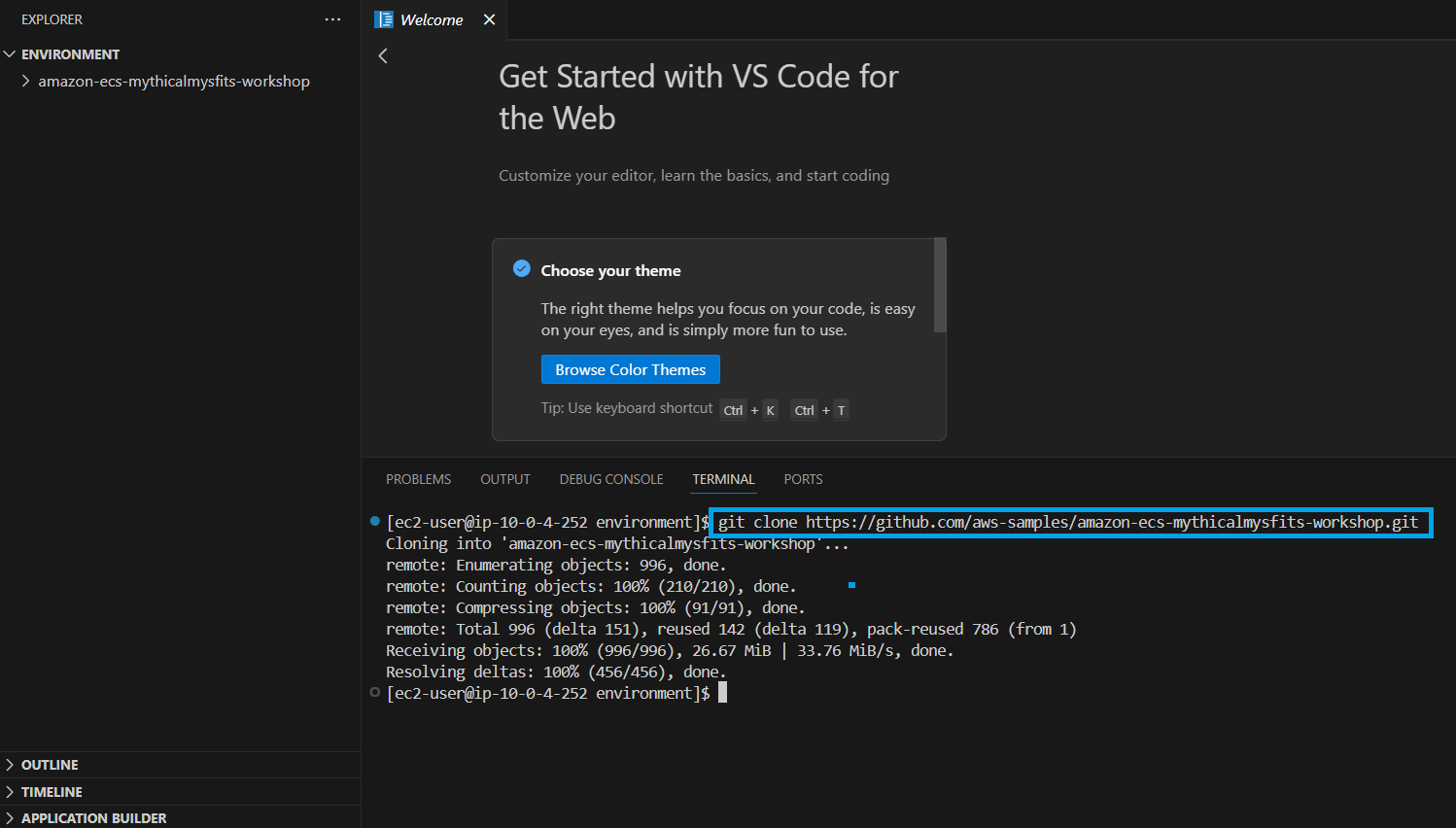 After cloning the repository, change the directory's path:
cd amazon-ecs-mythicalmysfits-workshop/workshop-1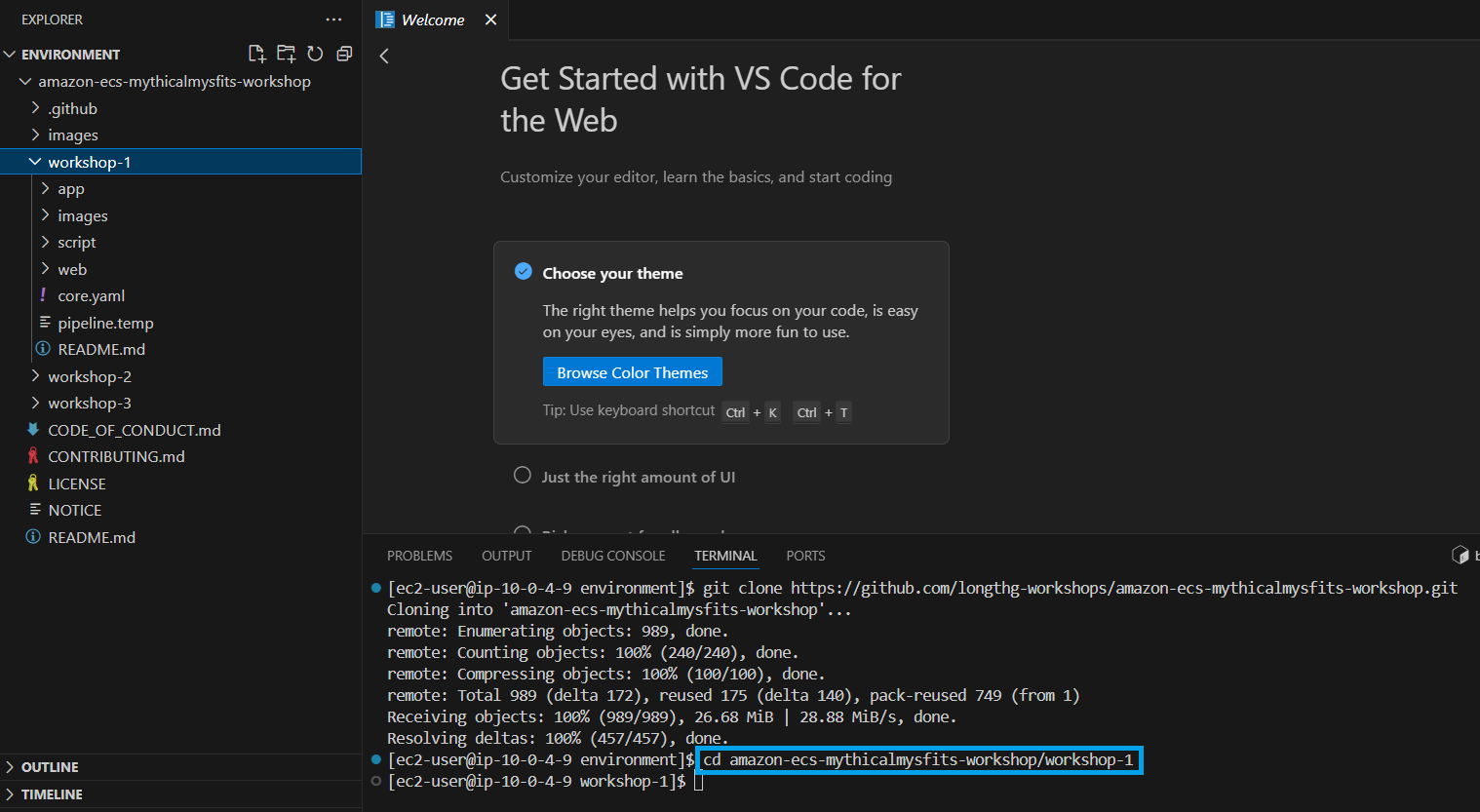 We execute the following command line to install the environment to prepare for the lab.
script/setup

This script will delete unnecessary Docker images to free up space.
Also populate the DynamoDB table with original data.
Upload web content to S3.
Install some authentication mechanisms related to Docker.
#! /bin/bash

set -eu

echo "Removing unneeded docker images..."
docker images -q | xargs docker rmi || true

echo "Installing dependencies..."
sudo yum install -y jq

echo "Fetching CloudFormation outputs..."
script/fetch-outputs

echo "Populating DynamoDB table..."
script/load-ddb

echo "Uploading static site to S3..."
if [[ $# -eq 1 ]]; then
  script/upload-site $1
else
  script/upload-site
fi

echo "Installing ECR Cred Helper..."
sudo script/credhelper

echo "Attaching Instance Profile to Cloud9..."
script/associate-profile

echo "Success!"


When you see "Success!" on the interface, the command has been executed successfully.

Check-in S3 interface
In the bucket have been uploaded website files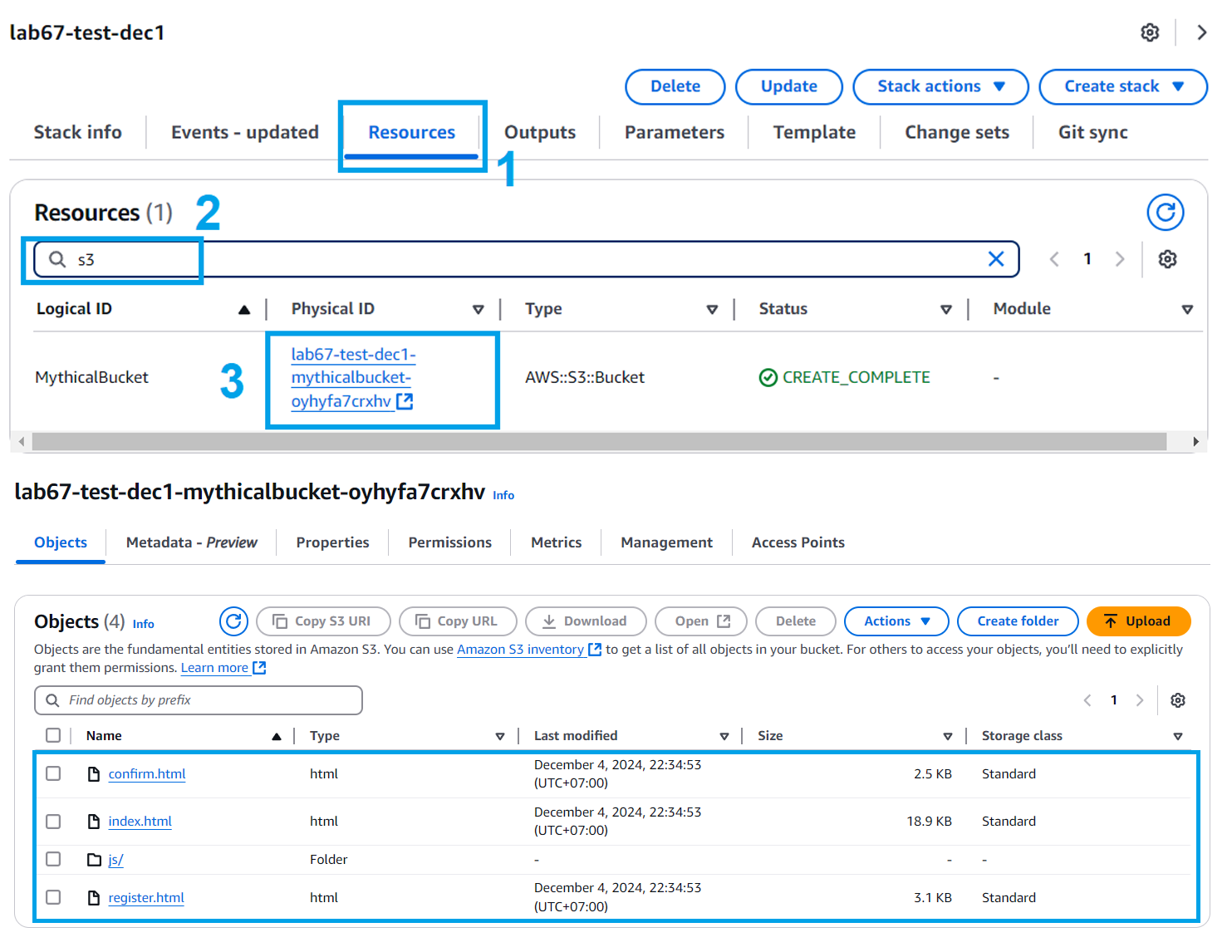 Test in the DynamoDB interface
The original data has been filled in Table DynamoDB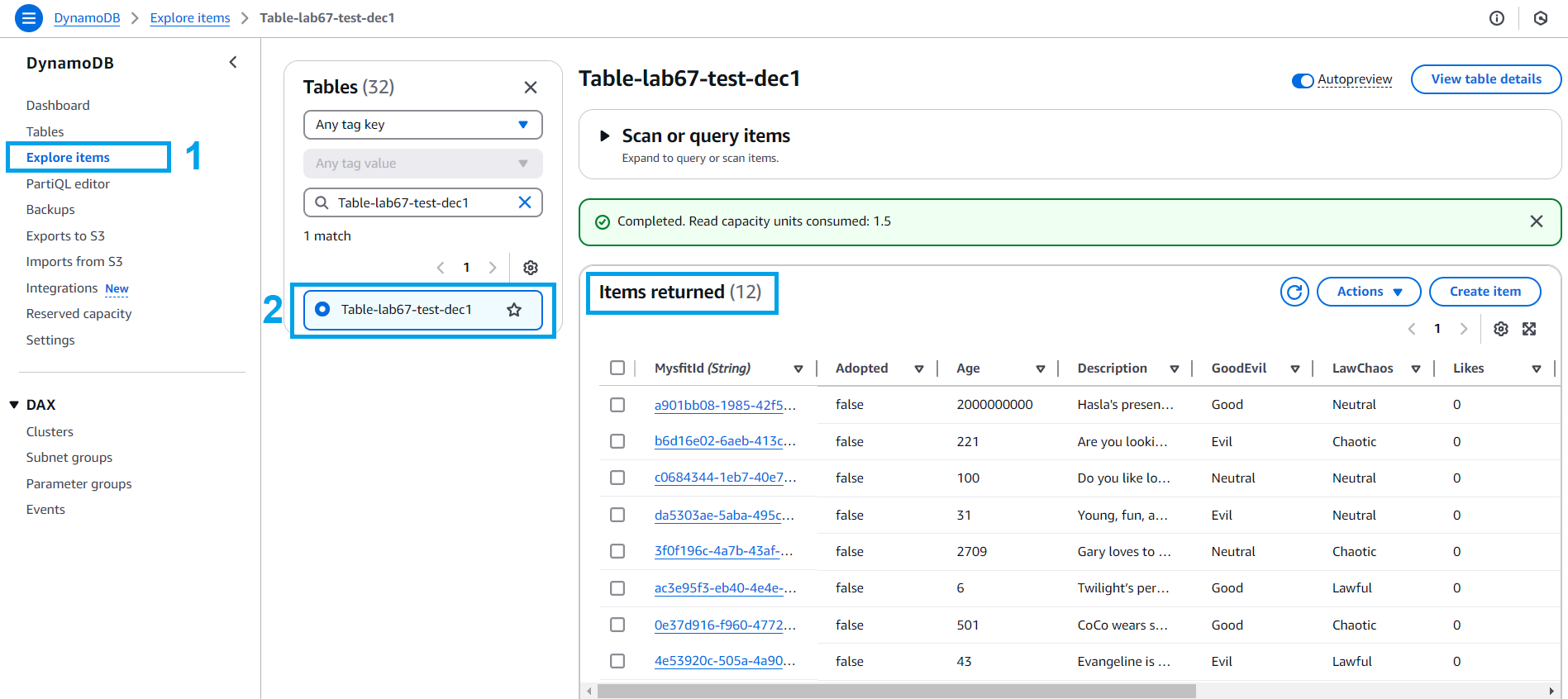 We should configure aws cli with our current region as default:
export ACCOUNT_ID=$(aws sts get-caller-identity --output text --query Account)
export AWS_REGION=$(curl -s 169.254.169.254/latest/dynamic/instance-identity/document | jq -r '.region')

echo "export ACCOUNT_ID=${ACCOUNT_ID}" >> ~/.bash_profile
echo "export AWS_REGION=${AWS_REGION}" >> ~/.bash_profile
aws configure set default.region ${AWS_REGION}
aws configure get default.region